PLANDESE
Plandese Ltd. is a company based in Oeiras, Portugal, able to operate within the most diverse areas of Construction and Public Works throughout Portugal and abroad, aiming to be a national and international market leader in the sector.
Made up of experienced, qualified, and highly skilled technicians, we are a young and dynamic company that strives to be a partner in the development and realisation of our clients' projects.
Our commitment
Expertise
Reliability
Resiliency
Responsability

Vision
To be a leading, distinguished company in the sector.
Mission
To actively participate in the management of engineering processes, enabling us to be an asset in the environment in which we operate.
Our values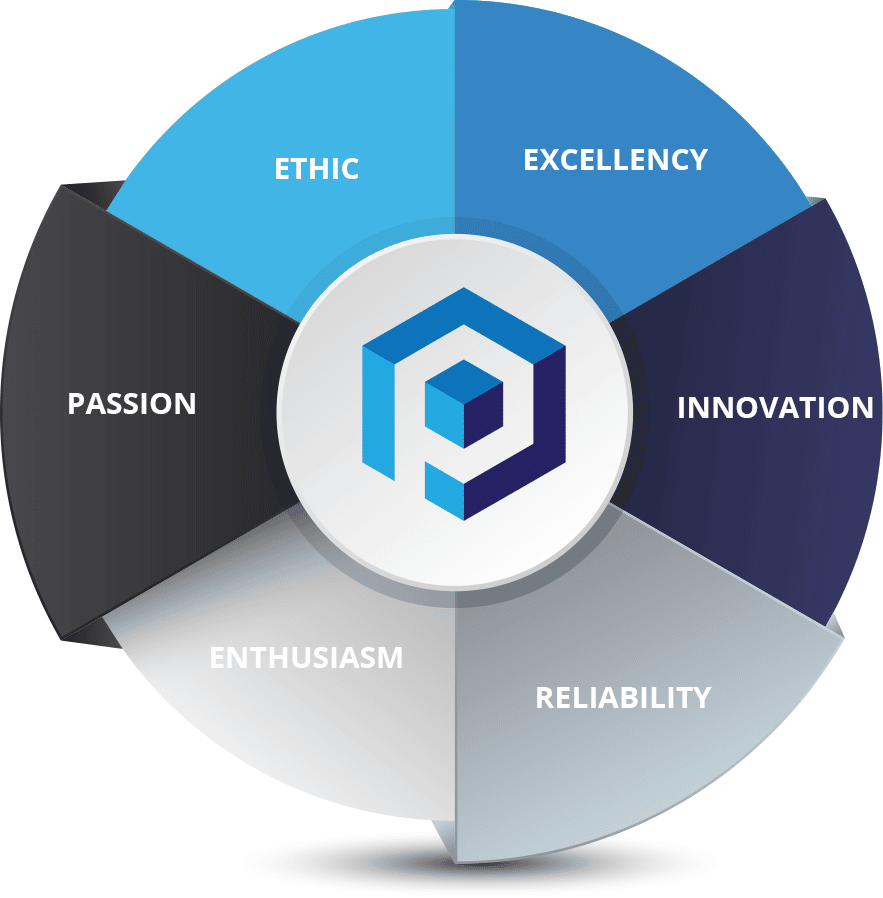 Organization
---
Proposals
Technical Studies
Procurement
Works Department
Management of Costs and Deadlines
Administrative and
Financial Department
Treasury
Human Resources
Financial Control
Resource Management
Department
Purchasing
Maintenance
Resource Management
Quality, Environment
and Safety Department
Quality, Environment
and Safety
One of the objectives of Plandese Ltd. is to ensure that the quality of the processes in which we are involved are properly defined and monitored, thereby complying with regulations in force.
With regard to environmental management, the minimization and prevention of environmental impacts resulting from the construction of projects are principles by which we are guided.
Plandese Ltd. also prioritises the preservation of safety, health, and well-being; from the outset being committed to a zero harm approach in relation to employees, subcontractors, suppliers, and visitors.
Code of Ethics
The rules contained in the Code of Ethics aim to ensure that the Plandese Ltd. workforce conducts itself professionally to a high moral standard and respects the culture and values of the company, besides other legal and regulatory provisions that it must observe.
With regard to operations we carry out, the Plandese Ltd. Code of Ethics is disseminated to the entire workforce to ensure that it observes, both in internal and external relations, the principles and values guiding its duties and responsibilities, laid out in said code.